Please read the disclaimer.
Forth Falls is a series of picturesque waterfalls and cascades on Forth Falls Creek, that meanders its way into Lake Barrington.
The ribbons will guide you through lovely lush forest with stunning views through the trees to Lake Barrington. It will also take you through an expansive area of different varieties of ferns. About 30 - 45 minutes into your walk you will reach a junction in the track.
The lower falls are reached by following the junction left, and will take a further 5 - 10 minutes to reach. If you follow the junction to the right, it will take you to the very impressive upper falls, and cascade area of Forth Falls.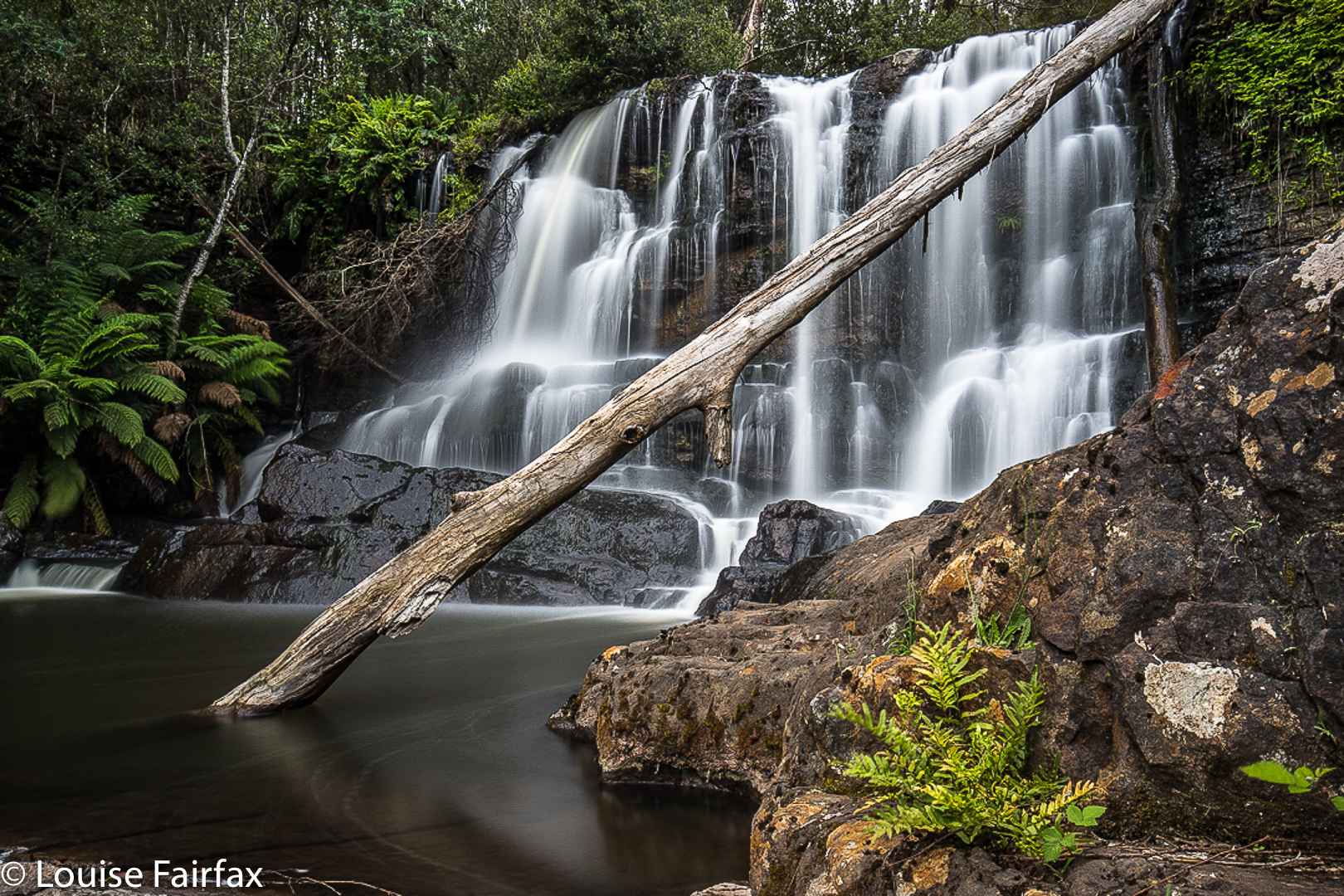 Location
The falls are located on Lake Barrington Road (C135)